Amtrak considers changes to train routes

By MARK HICKS

The State News

The connection's loss would negatively affect the MSU community, East Lansing Mayor Mark Meadows said.

"This is a very big transportation hub for us," he said. "This is a very unusual decision that is not well thought out."

Rick Novasky, an Amtrak locomotive engineer and chairman of the Brotherhood of Locomotive Engineers' Detroit chapter, said "quite a few" Canadian MSU students use the trains to head home.

"We are making a big mistake by losing the connection," he said.


Celeste Shoulders, a 30-year Amtrak rider and member of Save Our Trains a local organization promoting train service, said such changes are "inconvenient to East Lansing as a whole." Save Our Trains has presented ridership reports to MDOT and also is circulating an online petition decrying the international line's switch, Shoulders said.

"Ridership will be worse than what it is now," she said, adding that officials might discontinue the line if students shun the route. "If they don't get involved, they'll look up and find the trains gone."

Here is the link to the full story.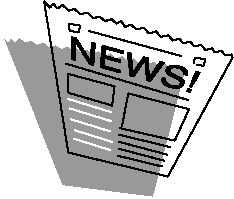 TELL MDOT TO FUND OUR TRAINS IN 2005 WHICH STARTS OCT 1ST 2004.
THERE IS A BIG RUMOR FLOATING AROUND ABOUT CUSTOMS DELAYING THE INTERNATIONAL THIS IS NOT TRUE THE FREIGHT RAILROADS HAVE BEEN DELAYING THE INTERNATIONAL MORE THAN CUSTOMS.
OVER 30% OF THIS TRAINS RIDERSHIP IS FROM CANADA.SO GET ON BOARD AND SIGN THE ONLINE PETITION BELOW.
Please sign this online petition to Save the International Train.
A 6 MONTH AGREEMENT HAS BEEN SIGNED FOR THE INTERNATIONAL TO GO BACK TO THE BLUEWATER IN APRIL.THIS IS ONLY A 6 MONTH DEAL IT STILL COULD GO BACK TO THE INTERNATIONAL IN OCT 2004.