NEW WEB SITE ADDRESS
Welcome to Save Our Trains Michigan Site.

State Of Michigan web site click here
SAVE OUR TRAINS MICHIGAN IS HAVING 2 RALLIES.
THE FIRST ONE WILL BE IN PORT HURON MI ON APRIL 4TH AT 3PM AT THE PORT HURON AMTRAK STATION.
THE 2ND ONE WILL BE IN EAST LANSING MI AT 1PM ON APRIL 9TH AT THE EAST LANSING AMTRAK STATION.
PLEASE JOIN US FOR BOTH EVENTS.
IF YOU NEED MORE INFO OR DIRECTIONS YOU CAN CONTACT US AT
EAST LANSING & FLINT TICKET OFFICES OPEN FOR TICKET SALES.
EAST LANSING TICKET OFFICE HOURS
10:30AM-6:00PM M-SAT
12:00-7:30PM SUN FOR TICKET SALES
FLINT TICKET OFFICE HOURS
11:00AM-6:30PM 7 DAYS A WEEK
WE ARE TRYING TO SAVE THE IMPORTANT CONNECTION BETWEEN MICHIGAN &CANADA.
THERE IS A BIG RUMOR FLOATING AROUND ABOUT CUSTOMS DELAYING THE INTERNATIONAL THIS IS NOT TRUE THE FREIGHT RAILROADS HAVE BEEN DELAYING THE INTERNATIONAL MORE THAN CUSTOMS.
OVER 30% OF THIS TRAINS RIDERSHIP IS FROM CANADA.SO GET ON BOARD AND SIGN THE ONLINE PETITION BELOW.
Please sign this online petition to Save the International Train.
A 6 MONTH AGREEMENT HAS BEEN SIGNED FOR THE INTERNATIONAL TO GO BACK TO THE BLUEWATER IN APRIL.THIS IS ONLY A 6 MONTH DEAL IT STILL COULD GO BACK TO THE INTERNATIONAL IN OCT 2004.
Click here to enter our forum site. this is where you can see up to date news,and also leave feedback on our group.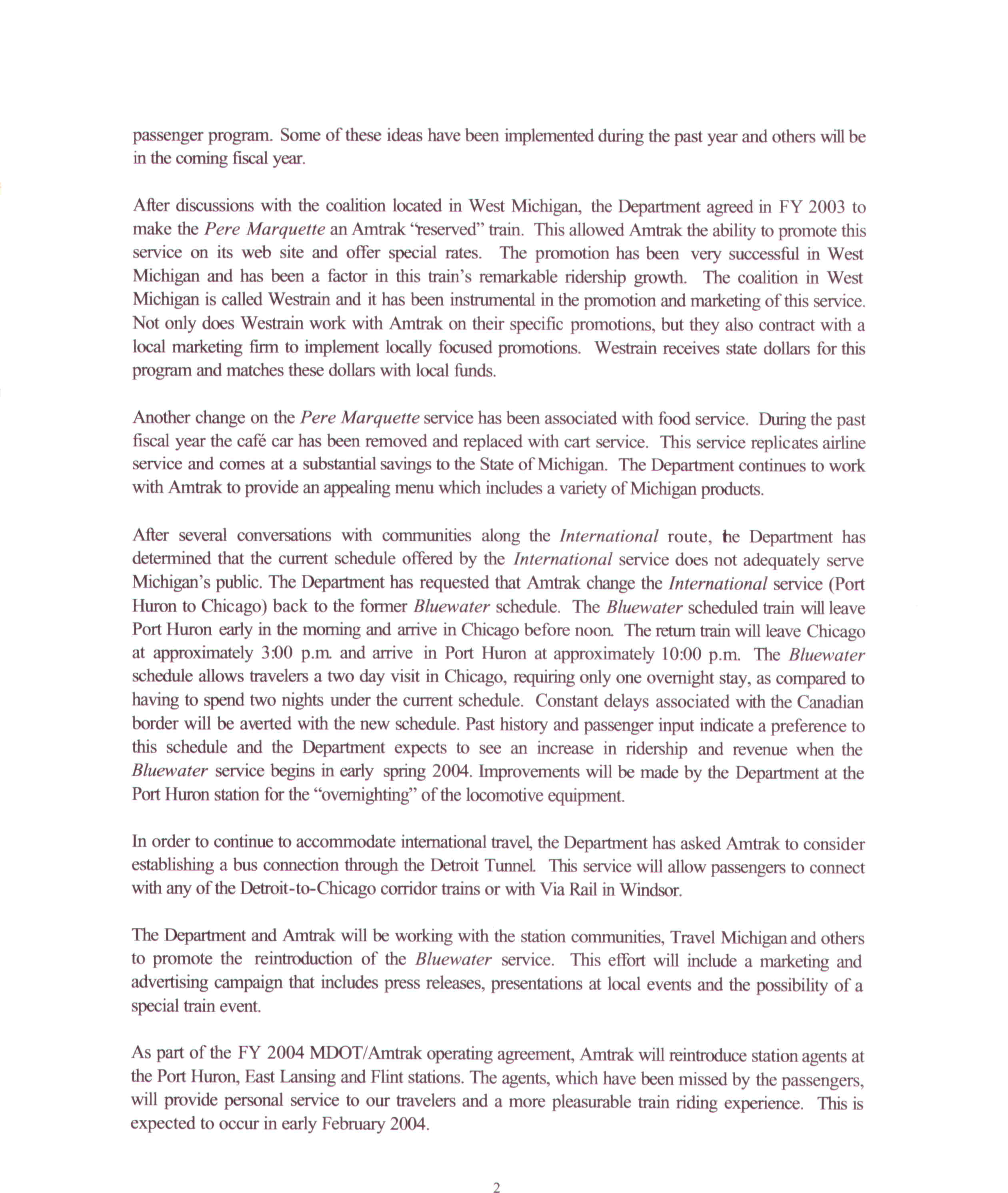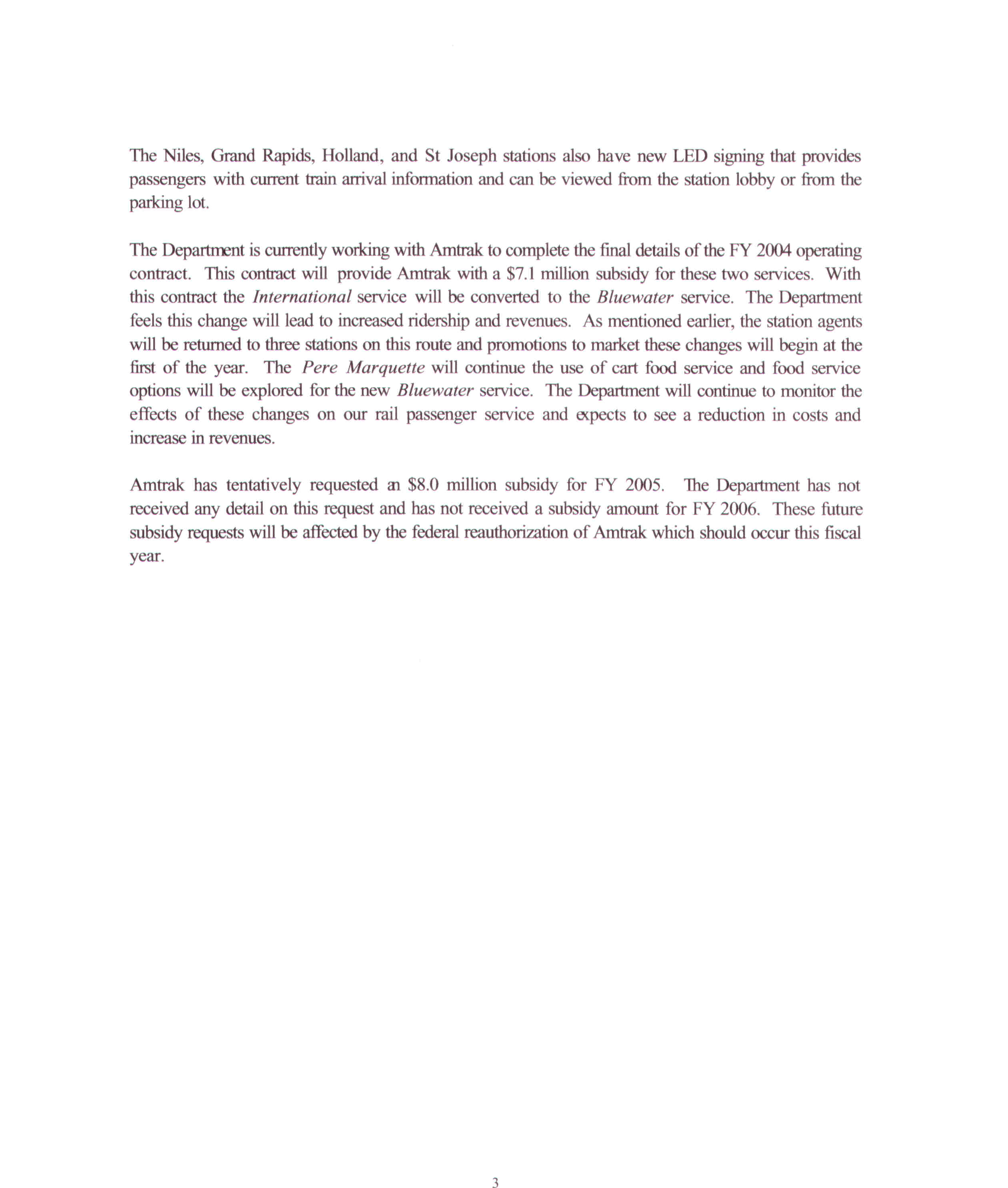 city's website address:
cityofeastlansing.com
city's website address: cityoflansingmi.com
City of Flint, Mayor Donald Williamson
Fax: (810) 766-7218
Tel: (810) 766-7346
city's website address:
cityofflint.com
THERE WILL BE NO BUS SERVICE FROM MICHIGAN INTO CANADA, IF THE TRAIN STOPS GOING INTO CANADA